Certification
B N Jewellers has built its business on the core values of trust, quality and transparency. All gold jewellery at our store is BIS hallmark certified.
All our diamond jewellery is international laboratory certified. You can invest and rest assured in the resale value and returns of your investment.
BIS hallmark: BIS hallmark is the hallmarking system for gold and silver jewellery in India, certifying the purity of the ornaments This mark verifies that the piece of jewellery confirms to a certain set of standards by the Bureau of Indian Standards.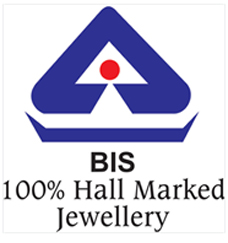 ---
IGI certificate: International Gemological Institute (IGI) Is the most trusted name for expert and impartial diamond certification in India.